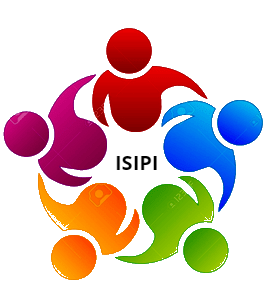 What is ISIPI all about.
Most of the society founder members are members of Rotary International. And we all believe in:
1. Networking, networking and more networking – Our aim is to meet every month or every 15 days at various cities, starting with Mumbai – offline or online to meet and know each other and build each and every member's network in his / her domain.
2. To increase camaraderie and complete B.S.C:. We are birds of same feather we must flock together. Many claims / underwriting related conflicts that are not solved in meeting rooms and turning in to disputes – an informal social platform can work wonders to solve most of our problems. B.S.C is what we call Brotherhood & Sisterhood over Cocktails with the other Corona that used to come in a bottle.
3. To share jobs and placement information: We all have at least 1 or 2 friends out there, even right now, who are looking for better opportunities in the industry and are floating around their resumes in hope that their contact circle will help them place that dream job. Well, here we are consolidating that. This is a platform for Insurers / Industry as a source to directly reach the applicants and cut the middlemen out. No Strings attached.
4. To reiterate, this is not a union, we are not in to politics and we definitely DON'T sell your personal info for money.
5. Group Study: All the candidates giving LIII / AIII / FIII / CII / CPCU exams – this is a platform to find the like-minded people for group studying online / offline and most importantly – to get all doubts clarified from the plethora of Insurance industry senior experts.
6. Carpooling: While there are countless apps that help you in carpooling, this will be the place to car – pool not just with like-minded professionals but also with people in the same industry. From case studies to claim disputes – all can be discussed informally in car pools as well.
7. City / State wide Chapters: Once we have fair presence across cities / states; the chapters around can help each other – especially those travelling for work etc. to seek help in case of emergency and other such matters.
8. Volunteering in CSR Initiatives: Today there is a corona, every year there is cyclones / storms on east coast. Personnel from the industry and our society will be at vanguard in volunteering and easing off the economic losses that the populace face.
9. Legal Help: For all disputes / terminations or even all the Indians in insurance sector working abroad facing difficulties can seek and get professional help here at subsidized costs.